🌤 Where Has the Baby Formula Gone?
Well, there is a shortage of baby formula in the US. As if anything else could happen. There are shortages of a lot of things, but I did not expect baby formula.
Sponsored by Paved Reach decision-makers through newsletter sponsorships
---
💡
TODAY... We look at the Baby Formula Shortage, Twitter and Focusing
Get the 5-minute list you'll actually read in your inbox. 100% free. We don't spam. Subscribe Now !
BABY FORMULA SHORTAGE
Well, there is a shortage of baby formula in the US. As if anything else could happen. There are shortages of a lot of things, but I did not expect baby formula.
Not being able to feed your baby is terrifying. It is not like we can easily substitute something else for a baby's formula for the first six months of a baby's life if you are unable to breastfeed.
The way stores measures, if things are in stock or out of stock, is called the out-of-stock percentage (OOS). The higher the out-of-stock percentage, the more shortages there are. Here are some baby formula OOS percentages.

Jan - July 2021, OOS (out-of-stock) percent was between 2%-8%
November 2021, OOS (out-of-stock) percent 11%
Early April OOS (out-of-stock) percent reached 31%, with some markets over 40%.
WHAT HAPPENED
Doing research, the usual blame came out. The Republicans are Blaming Biden and the White House is probably blaming Republicans. Everyone is blaming the supply chain. Because why not.
However, one thing that did show up was Abbott Laboratories, one of the largest formula makers in the US. From September 2021 to February 2022, the CDC found bacteria cases in babies that were tracked to a powdered infant formula produced by Abbott in its Sturgis, Michigan plant which had not been inspected for two years by the FDA.
MICHIGAN PLANT
Abbott is one of the largest manufacturers of baby formula in the country and it lost one of its manufacturing plants in Michigan. Abbott told CNN in a statement Saturday it is working closely with the FDA to resume operations in its Michigan plant.
In the last six months, up until April 2022, the number of stores that are out of stock of baby formula has increased. As of April, these are the cities with the most baby formula shortages. Baltimore, Charlotte, Des Moines, Greenville, Hartford-New Haven, Houston, Minneapolis, Nashville, New Orleans Mobile, Oahu, San Antonio, and Seattle
One thing that needs to be done is to have on-site inspections more often than once every two years. Babies' lives depended on and depend on baby formula and need to have the highest standard.
1 https://datasembly.com/news/out-of-stock-rate-in-april-2022/
TWITTER
Leave Chris Paul's family alone.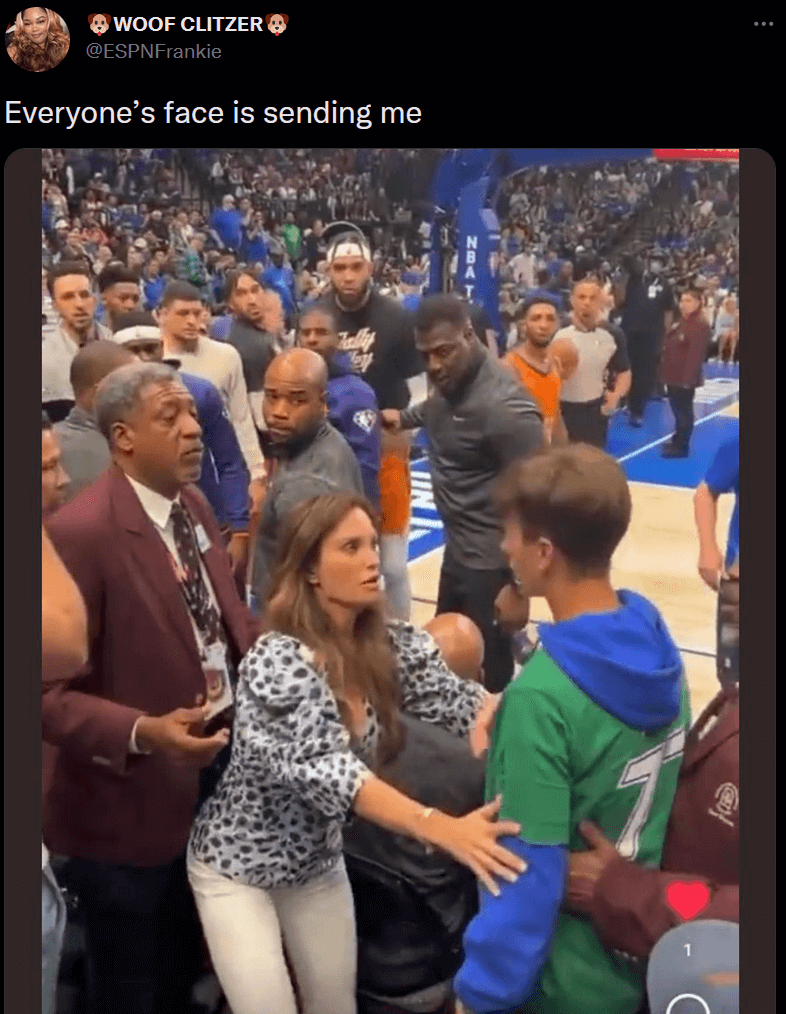 ---
An Experts' Approach to Deciding What to Focus On
By Richel Ocampo
Performance coaches advise, "You must focus." and eliminate distractions. Instead, "Choose one thing to focus on and succeed at."  Indeed, the more successful people from all walks of life—artists, athletes, entrepreneurs, and scientists—there are, the more likely it is that focus is a key factor in their success.
However, there is a flaw in this advice as well. How do you decide which of the many options in front of you to focus on? How do you know where to focus your attention and energy? How do you figure out what the one thing you should devote yourself to is?
The best response is to begin paying attention. This usually entails taking a measurement of something. Keep track of your marketing and promotion activities if you're an entrepreneur.
Senior executives are compensated for making difficult decisions. Much is dependent on the results of those decisions, and CEOs are graded based on their total success rate, which is fair. Obviously, risk cannot be eliminated from strategic decision-making.
However, we believe that top management companies can dramatically enhance their chances of success by making one simple change: increasing their toolkit of decision support systems and learning which tools are most effective for certain situations.
If you're trying to gain muscle, you keep track of your workouts. Keep track of your practice sessions if you're learning an instrument. Even if you do measure things, you will eventually have to decide what to concentrate on. Everyone wants to know when the best moment is to simplify and focus on one subject, but no one knows when that time is.
That is why success is so difficult. Baking a cake isn't the same as being an entrepreneur. There is no such thing as a recipe. There isn't even a map. Your greatest choice at this point is to decide. It's impossible to attempt everything. You don't need any more knowledge at some point; you just need to plan.
Final Thoughts
Attempting a lot of different things and determining what to focus on isn't an easy task. However, you can do so by simplifying it. Just like when exercising, you can get rid of the fat if you know what is necessary and what isn't. In addition, Blaise Pascal says in his provincial letter that, "If I had more time, I would have sent you a shorter letter."
This simply means that learning the foundations is often the most difficult and time-consuming path of all, but that doesn't mean it's easy.
---
Like This Issue ?
Yeah · Could Be Better
---
Get the 5-minute list you'll actually read in your inbox. 100% free. We don't spam. Subscribe Now !
---
Newsletter made with care by Greg and Richel
---