Gold Medalist Sprinter Allyson Felix Talks About Black Health
Sponsored by Paved Reach decision-makers through newsletter sponsorships
---
Living life day-to-day we are more confident about our physical health or believe that we are physically doing well; that is why we tend to ignore the simple illness, wounds, or pains until they become serious.
An Olympic medalist, Allyson Felix, wants to change that. Allyson encourages the Black community to get regular checkups. Anthem Insurance conducted the  Driving Our Health survey on health in the US that reveals racial disparities in healthcare support and health statistics.
46% of U.S Adults only see healthcare when sick
Anthem insurance is ranked 29th on the Fortune 500.
Allyson Felix started a footwear company Saysh, in 2021
Allyson Felix, is America's most decorated track and field athlete in Olympic history, winning her 11th Olympic medal at the Tokyo 2020 Olympics. Allyson  and the Anthem have joined forces for a project that supports Americans and African Americans to have more or deepen their understanding of the health impact to every individual on their daily life basis.
---
Twitter
Snipes is right.....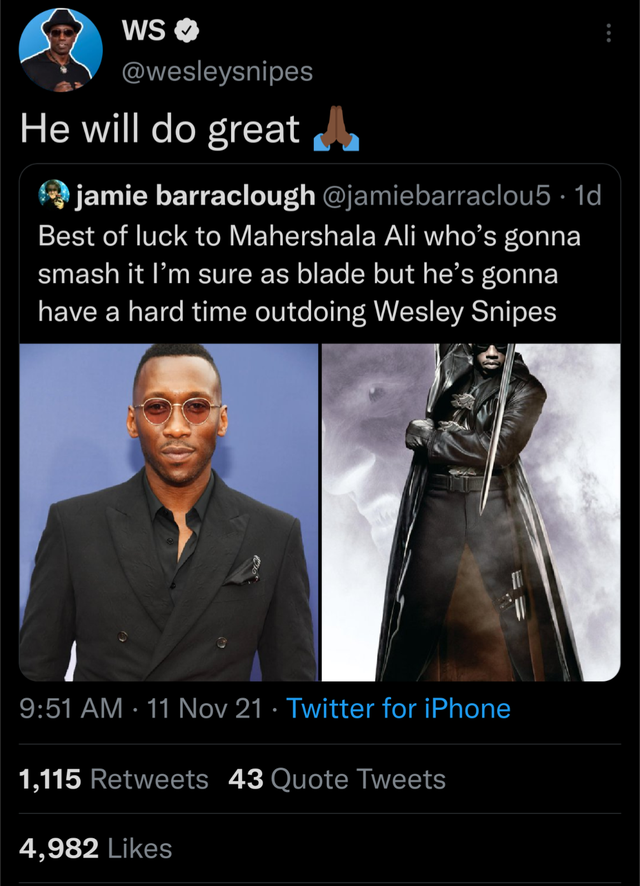 ---
Markets
| | | Close on Thur |
| --- | --- | --- |
| S&P 500 | 4,649 | 0.06 |
| Nasdaq | 15,704 | 0.52 |
| Oil | 80.99 | -0.74 |
| Bitcoin | 64,562 | -0.72 |
Upcoming Economic News
Tuesday November 16 2021 Retail Sales MoM
Wednesday November 17 2021 Housing Starts OCT
Wednesday November 24 2021 FOMC Minutes
---
Featured Podcast : Un Named Podcast
---