Sponsored by Paved Reach decision-makers through newsletter sponsorships
---
Get the 5-minute list you'll actually read in your inbox. 100% free. We don't spam. Subscribe Now !
---
Travel Nurses Tripling Salary
Alex Stow, a travel nurse, tripled the earnings after two years in intensive care. Travel nurses work 13 weeks at short-staffed hospitals around the country. In Traverse City, Stow is only a few hours away from the former full-time employment in Lansing. An independent healthcare labor specialist expects a 40% increase this year, as hospitals claim that travel nursing operators overcharge.
Several travel nursing agencies reward nurses for referring other nurses to their agencies. Nurses with experience in specialized hospital units like intensive care units make the most. A full-time licensed staff nurse makes around $74,000. ICU nurses, who are usually older than 50, can earn much more. Some of the shortage has been blamed on the lack of foreign nurses. After the outbreak, foreign nurses stopped coming to America.
Aya Healthcare posted a weekly compensation of $9,486 for ICU nurses.
Travel nursing is thriving, up 35% from pre-pandemic levels in 2019.
In October, there were nearly 40,000 travel nurse job openings.
Some claim a lack of nursing school professors has limited the number of needed nurses. As the coronavirus spread, hospitals even employed per diem and retired nurses as well as the more expensive travel nurses. Hospitals say travel nursing agencies overcharge for personnel shortages. President of National Nurses United said that the permanent staffing strategy employed by hospitals is unsustainable. Unions also say that if wages and working conditions improved, there would be more nurses.
---
FOR TOOGIE
---
BLACK TWITTER
Hard to believe this was over 100 years ago.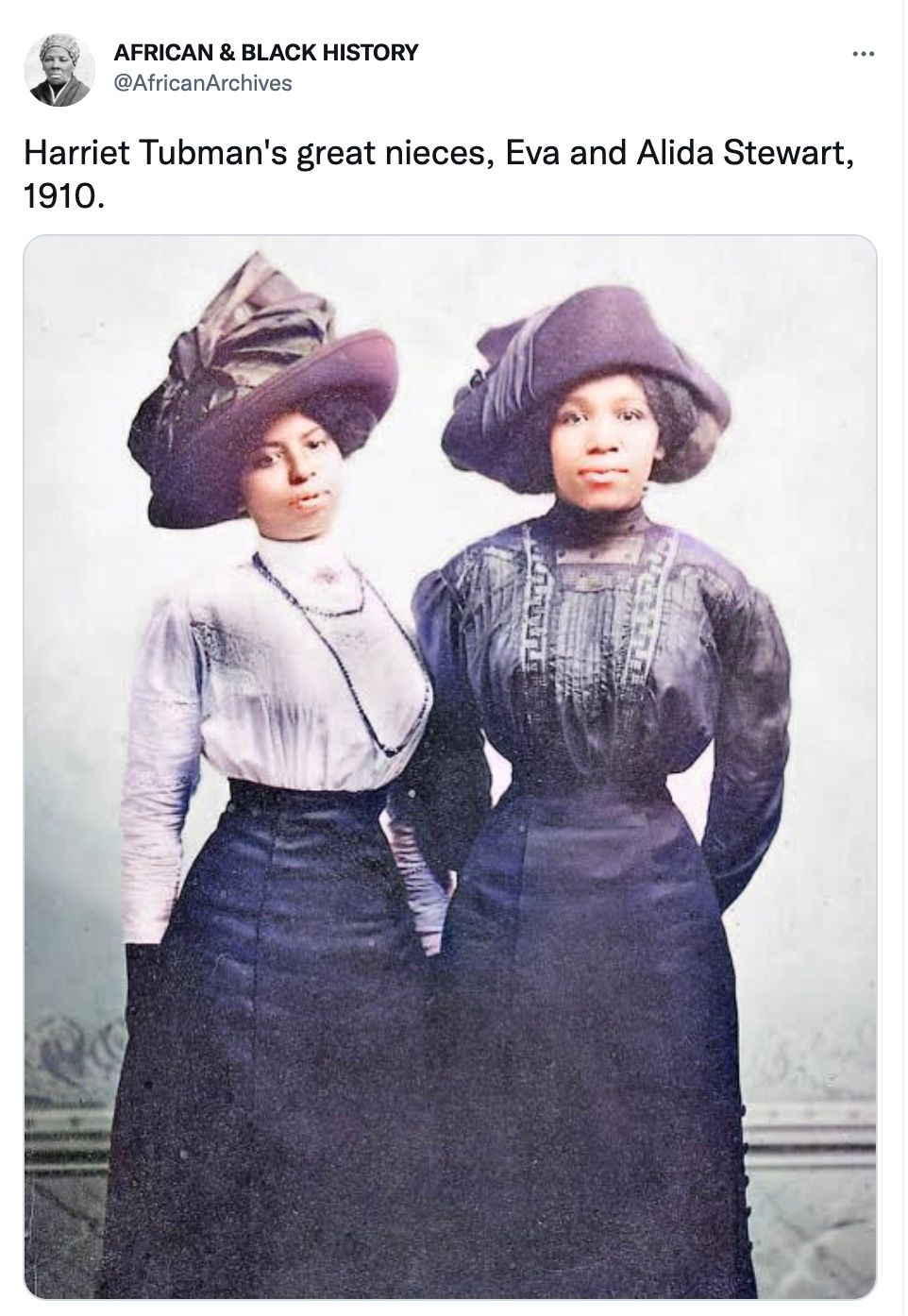 ---
Advertise With us or become a patron.